Andrew L. Foulston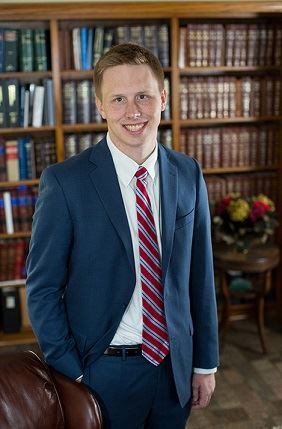 Andrew Foulston joined Hutton & Hutton in August of 2017 after graduating from the University of Kansas School of Law. While in law school, Andrew was a member of the school's National Moot Court Council and competed in the 2017 American Bar Association's National Appellate Advocacy Competition.
Before law school, Andrew received his Bachelor of Science in Business and Finance and his Masters of Accounting from the University of Kansas.
Andrew comes from a long-line of trusted Wichita lawyers and seeks to follow his family's example by serving the people of Wichita and Kansas. To that end, Andrew decided to return home to Wichita after law school and joined Hutton & Hutton with one goal in mind: to help his clients through some of their darkest times by obtaining the best recovery possible.