Anne M. Hull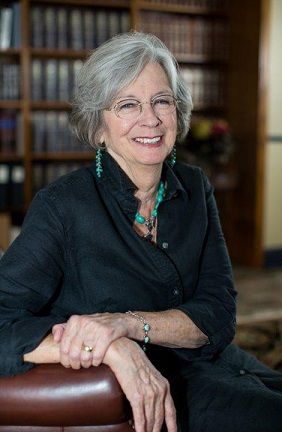 Anne Hull joined Hutton & Hutton Law Firm, LLC in February of 2000. Anne is a graduate of Niagara University in Niagara Falls, New York, receiving her Bachelor of Science in Nursing Cum Laude in 1967 and her Masters of Science from Boston University in 1969.
Anne received her Juris Doctor Magna Cum Laude from the Washburn University School of Law in 1989. While attending Washburn, Ms. Hull received the Michaud, Cordry, Michaud, Hutton & Hutton Scholarship in 1988-1989, and also served as an editor of the Washburn Law Journal.

While in law school at Washburn, Ms. Hull authored two articles: "The Mentally Ills' Right to Refuse Drug Treatment: A Panacea or a Bitter Pill to Swallow?," 29 Washburn L.J. 62 (1989); and "The Constitution, Labor and Economics: Striking at the Strikers Through Food Stamp Denial [Lying v. International Union, 108 S. Ct. 1184 (1988)]", 28 Washburn L.J. 188 (1988).
Prior to attending law school, Ms. Hull worked as a Clinical Nurse Specialist, coordinating care for the chronically ill and their families. Ms. Hull's nursing experience and expertise has aided her in the practice of pharmaceutical products liability litigation and medical malpractice litigation.

Ms. Hull plays an integral role in Hutton & Hutton Law Firm, LLC's medical malpractice litigation team, due to her extensive knowledge and expertise in both the medical and legal arenas. She is able to quickly and effectively determine which medical malpractice cases are meritorious and, once Hutton & Hutton Law Firm, LLC proceeds with filing suit, is equally valuable in navigating the discovery process and selecting and working with the most qualified and credible experts available.

Ms. Hull is both well-known and widely respected for her medical and legal knowledge across the state. In addition to her practice at Hutton & HuttonLaw Firm, LLC, Ms. Hull serves as a Pro Tem Judge in the Juvenile Division of the Sedgwick County District Court System.
Ms. Hull has also been recognized as the Wichita Business Journal Lawyer of the Year for plaintiff's representation in Medical Malpractice cases.
In June of 2014, Anne Hull was the honored recipient of the Wichita Bar Association prestigious Lifetime Achievement Award. This award honors those whose contribution to law and to society have made a significant positive impact.
In 2015, Ms. Hull was selected to the Best Lawyers of Kansas by the Best Lawyers in America.
Legal Credentials
Court Admissions
Kansas
U.S. Court of Appeals, 10th Cir.
Education
B.S.N. Niagara University 1967
M.S.N., Boston University, 1969
J.D., Washburn University, 1989