Wichita Nursing Home Coronavirus Lawsuits
Over 40 Years of Dedication to Our Clients
COVID-19 is making a global impact. While currently anyone is susceptible to being infected by the coronavirus and possibly dying, there's no denying that older adults are at a higher risk of infection due their weaker immune systems and preexisting conditions. Unfortunately, residents of nursing homes have accounted for a staggering proportion of COVID-19-related deaths in the U.S. during the outbreak. In Connecticut, for example, 194 of 2016 nursing homes have had at least one COVID-19 case, and in New Hampshire, 72% of all COVID-19 deaths have been nursing home residents. If you or a loved one was infected by the coronavirus in a nursing home, you deserve to seek justice. To determine if you're eligible for financial compensation, reach out to our Wichita nursing home lawsuit attorneys. At Hutton & Hutton Law Firm, LLC, we're committed to standing by your side during these unprecedented times.
Contact us online or by phone at (316) 688-1166 for a free initial consultation with our team. We've recovered hundreds of millions for injured clients successfully in verdicts and settlements and can help you next.
We were very well taken care of.

Larry M.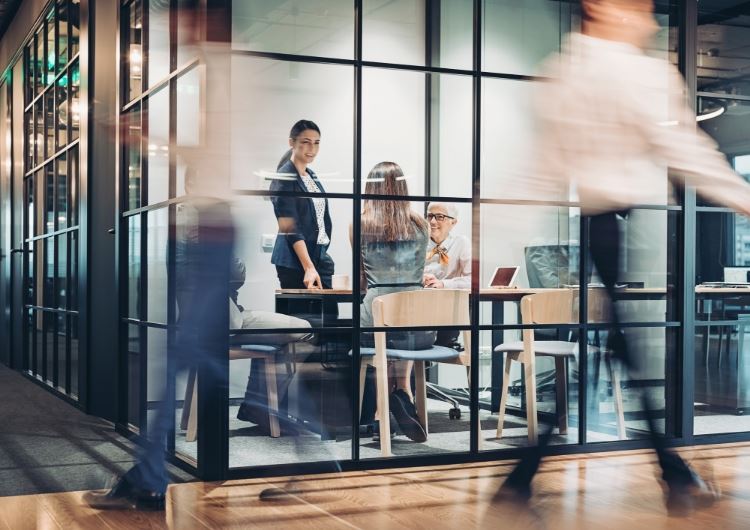 $34 Million
Mason v. Texaco, 948 F.2d 1546 (10th Cir. 1991). Otis Mason died of leukemia caused by exposure to benzene, an industrial solvent and gasoline component, for which the jury awarded $34 million.
We Help When Nursing Homes Fail
U.S. federal law mandates nursing homes across the country to have infection control programs to maintain a safe and sanitary environment for residents and to prevent the development and spread of diseases and infections, including the coronavirus.
According to these federal laws, infection control programs have several requirements, including:
Investigating and preventing infections in nursing homes
Deciding which procedures must be applied to individual residents
Recording infection incidents and corrective actions
There are specific procedures nursing homes must follow in order to prevent the spread of diseases and infections throughout their facility, and nursing homes can be held liable for damages when they fail to adhere to these procedures.
Infection control program procedures include:
Requiring staff members to wash hands after direct contact with residents
Isolating residents when they need it to prevent the spread of infection
Prohibiting employees with diseases from having contact with residents if it will lead to disease transmission
Past failures have shown that nursing homes can neglect procedures if their staff isn't properly trained, if homes are understaffed and/or overworked, and if some procedures are enforced and others aren't.
Call our Wichita nursing home lawsuit attorneys if you've been infected by COVID-19 at (316) 688-1166. Our team moves swiftly to secure the compensation you need to recover from injury or illness and works on a contingency fee basis, which means we don't get paid until you do.
We Charge You Nothing Until You Win

We Represent Clients with Integrity & Zeal

We Have Obtained Over $400 Million for Clients

We Are Recognized As Super Lawyers®
When you hire our personal injury team, we immediately use our resources to begin investigating your case and collecting the evidence we need to hold negligent nursing homes responsible for their actions or inactions. Our lawyers have decades of experience documenting and proving nursing home abuse; we can do the same for those who have been exposed to COVID-19.
Some of the questions we ask in our investigations include:
Did the nursing home have a plan to protect its residents from coronavirus?
How did residents get coronavirus in the nursing home?
Were nursing homes following proper guidelines to protect their residents?
We empathize with you and know that someone must be held liable for all that you or your loved one has had to endure. Our lawyers can seek full and fair compensation so your family doesn't have to worry about finances along with your loved one's health.
Damages we can recover include:
Medical treatment, including ambulance rides, hospital stays, surgeries, prescription medication, and more
Pain and suffering
Funeral and burial expenses, if your loved one passed away from COVID-19 complications
Your family is supposed to trust nursing homes to be professional and protect the health of your loved one, not make them suffer or endanger their lives. Our team can help your family on the road to recovery as soon as you call for our help.
Our investigations are in-depth and strive to answer some of the questions you may be faced with after a loved one is infected or passes away from infection.
Speak to our lawyers today if you have any questions about your claim. Starting sooner than later is important for your claim's validity. Call (316) 688-1166 today.
We Take Your Injury Seriously
Contact Us Today for a Free & Confidential Consultation
Ready to get Started?