Zantac Injury Attorneys in Wichita
Discuss Your Dangerous Drug Claim with Our Legal Team
Zantac is one of the most popular over-the-counter medications in the United States. It is known throughout the country as a top solution for heartburn treatment. However, its reputation as a go-to medication has shifted —the heartburn drug was recalled and has been removed from the shelves of major retailers including Walmart, Rite-Aid, and Walgreens.
People who have been harmed by the use of Zantac and similar drugs may be entitled to compensation. If you were diagnosed with cancer and believe regular Zantac use could be the cause, you may have a claim. At Hutton & Hutton Law Firm, LLC, our Wichita Zantac injury lawyers are available to discuss your case.
We were very well taken care of.

Larry M.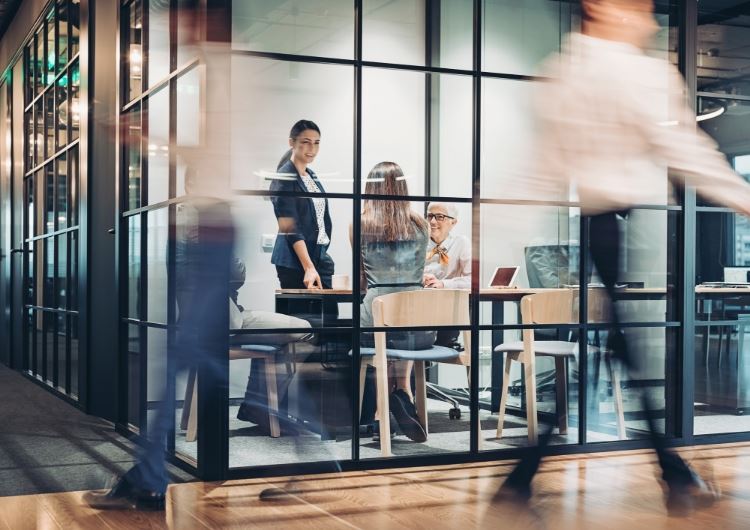 $34 Million
Mason v. Texaco, 948 F.2d 1546 (10th Cir. 1991). Otis Mason died of leukemia caused by exposure to benzene, an industrial solvent and gasoline component, for which the jury awarded $34 million.
Building a Case Against Pharmaceutical Companies
Zantac is manufactured by the pharmaceutical company Sanofi. The wave of recalls also applies to several generic ranitidine medications. The manufacturers of generic ranitidine medications include Novartis, Apotex, Appco Pharma, Northwind Pharmaceuticals, and other companies. People who have used any of these medications may be able to file a claim against the manufacturer of their heartburn treatment drug.
To bring a claim against a drug manufacturer, a plaintiff must provide evidence that their cancer diagnosis can be attributed to the use of Zantac. Several lawsuits related to the potentially carcinogenic side effects are in progress across the country. Zantac patients who have been diagnosed with cancer could recover compensation for financial and non-economic damages including medical bills, lost wages, transportation costs, and pain and suffering.
To schedule a free case evaluation with our Wichita Zantac injury attorneys, complete our contact form or call (316) 688-1166.
Zantac and other ranitidine drugs have been labeled as potentially carcinogenic, prompting a recall. A presence of unsafe levels of N-nitrosodimethylamine (NDMA) was detected in the medications, raising concerns about hazardous side effects.
Additional research into the dangers of Zantac use has revealed a possible reaction caused by the drug that results in NDMA production. One theory about the link between ranitidine, NDMA, and cancer is that the medication can interact with enzymes in the body or nitrites in food and elevate existing NDMA levels in the drug. Researchers have also identified conditions such as high temperatures as a factor that could cause instability in the drug and result in NDMA production.
Primarily, Zantac has been associated with cancers of the digestive organs such as the stomach, bladder, small intestine, colon, or liver.
I am a Regular Zantac User — What Should I Do?
If you have relied on Zantac for heartburn treatment and are concerned about the dangers of extended use, discuss those risks with your doctor. You should never stop taking a medication without the guidance of a medical professional.
The United States Food and Drug Administration (FDA) has not directly advised Zantac users to stop taking the drug — there is no warning that patients must immediately cease use. However, there are many medications that serve a similar purpose as Zantac and other ranitidine drugs. Changing your treatment plan to an alternative medication could be an option for you.
As a regular Zantac user, you may also be entitled to compensation for any injuries the drug may have caused. Patients who developed cancer following a long period of regular ranitidine treatment could be eligible to file a claim.
Send us a message or call (316) 688-1166 for a free consultation with our attorneys.
We Charge You Nothing Until You Win

We Represent Clients with Integrity & Zeal

We Have Obtained Over $400 Million for Clients

We Are Recognized As Super Lawyers®
Contact Us For a Free Consultation
The Hutton & Hutton Law Firm, LLC legal team represents the victims of dangerous pharmaceutical drugs. We are experienced in medication recall litigation and are knowledgeable about the developing Zantac cases nationwide. Get in touch with our lawyers if you developed cancer and can attribute your diagnosis to the regular use of ranitidine heartburn drugs.
We Take Your Injury Seriously
Contact Us Today for a Free & Confidential Consultation
Ready to get Started?