Spinal Cord Injury Attorneys in Wichita, KS
Backed By 75+ Years of Combined Experience
Suffering damage to your spinal cord can be among the most severe injuries which a person can sustain. A spinal cord injury has the potential to leave victims permanently disabled and in need of prolonged medical care. This trauma can be made worse when the injury was caused by the negligent actions of another person.
If you or a loved one has suffered a spinal cord injury through no fault of your own, you may be able to recover legal restitution. Our Wichita spinal cord injury attorneys from Hutton & Hutton Law Firm, LLC can help you to maximize your claim and seek the justice that you deserve.
Advantages of choosing a lawyers from Hutton & Hutton Law Firm, LLC
More than 75 years of combined experience
Selected for "Best Law Firms" by U.S News & World Report
$400+ million recovered for our past clients
Team composed of award-winning attorneys
We were very well taken care of.

Larry M.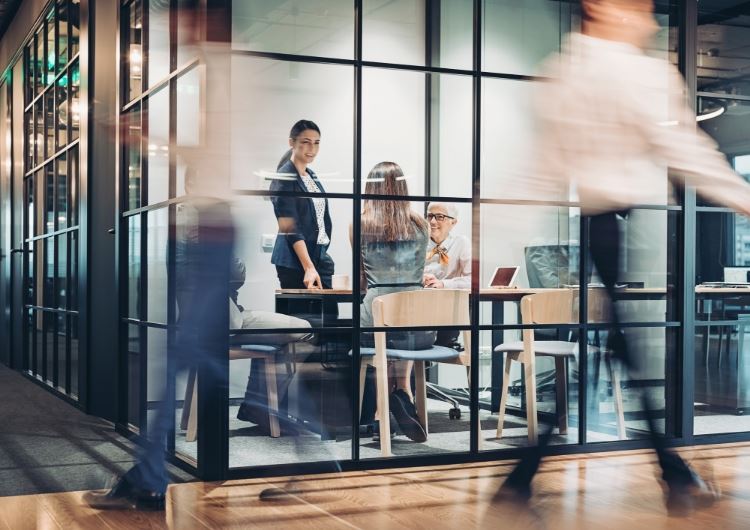 $34 Million
Mason v. Texaco, 948 F.2d 1546 (10th Cir. 1991). Otis Mason died of leukemia caused by exposure to benzene, an industrial solvent and gasoline component, for which the jury awarded $34 million.
Symptoms of Spinal Cord Injuries
Your spinal cord is a vital component of your central nervous system and responsible for transmitting messages between your brain and the rest of your body. An injury can occur when trauma causes a bruise (contusion) or a tear (transection) in the bundle of nerves which make up your spinal cord.
Symptoms of an injury can range in severity depending on the intensity of the trauma and where an impact occurred on the spine. Generally, injuries which occur higher on the spine can affect a wider range of bodily functions.
Symptoms of a spinal cord injury can include:
Muscle weakness or paralysis
Decreased control over bladder and bowel function
Heart rate and blood pressure complications
Loss of feeling or sensitivity in the extremities
If you have experienced a spinal cord injury of any severity, chances are that you will need medical rehabilitation in some form. With the proper treatment, victims can regain some or most of their pre-accident mobility and quality of life.
Medical treatment of any kind can be expensive and catastrophic injuries can require prolonged medical care. Our attorneys are well informed regarding all aspects back and neck injuries and can help to ensure that your settlement will cover all necessary medical treatments.
When you are ready to seek compensation, call (316) 688-1166 and speak to an attorney about your claim.
Common Causes of Spinal Cord Injuries
There are a multitude of ways a spinal cord injury can occur and according to the national spinal cord injury statistical center (NSCSC), more than 17,000 people suffer from spinal cord injuries each year. Along with traumatic brain injury, even a slight injury to your back or neck has the potential to affect your quality of life.
Injuries can occur from:
Slip and fall accidents
Assault and acts of violence
Sporting accidents
Motor vehicle accidents
Car accidents are the leading cause of spinal cord injuries in the United States. The NSCSC estimates that more than 37% of all reported spinal cord injuries are the direct result of an automobile accident. Our back injury attorneys are intimately familiar with spinal cord injury cases and can fight for you no matter how your injury occurred.
Statute of Limitations for Spinal Cord Injury Claims
A statute of limitations is a law which governs the period of time for which a person is allowed to file a claim. For most personal injury claims in Kansas, victims have up to one year in which to file a claim. This time frame begins on the exact date which an injury occurred and failure to act by a given deadline can result in the forfeiture of the right to seek monetary compensation.
Collecting needed evidence and documentation to correctly pursue a personal injury claim can be time-consuming and by acting quickly, you can help to ensure you remain eligible for restitution.
We Charge You Nothing Until You Win

We Represent Clients with Integrity & Zeal

We Have Obtained Over $400 Million for Clients

We Are Recognized As Super Lawyers®
No Fee Unless We Win your Case
At our firm, we understand that experiencing an accident can lead to medical, financial, and emotional hardship. For these reasons, our firm works on a contingency basis and from your initial consultation until the end of your case, there is never any out of pocket expense to you. When your future is on the line, our Wichita spinal cord injury attorneys will do everything in their power to fight for you.
We Take Your Injury Seriously
Contact Us Today for a Free & Confidential Consultation
Ready to get Started?