Wichita Necrotizing Enterocolitis (NEC) Lawsuit Attorneys
Discuss Your NEC Claim with Our Experienced Legal Team
Recently, several brands of baby formula were recalled, according to the Chicago Tribune. The baby formulas were recalled because they reportedly caused one baby to become severely ill and two babies to die. The baby formulas that the children consumed were contaminated with Cronobacter sakazakii and Salmonella Newport. Cronobacter sakazakii can cause newborns to develop necrotizing enterocolitis (NEC).
What Is Necrotizing Enterocolitis?
Necrotizing enterocolitis is a very dangerous intestinal problem. It can cause the small or large intestine to become inflamed. NEC can be fatal if left untreated or if treatment is delayed. This is especially true for newborns suffering from necrotizing enterocolitis. Premature babies in particular are at risk of severe complications if they develop NEC. Premature babies, especially those born prior to 37 weeks into a pregnancy, are at risk of developing health problems if they are fed baby formula containing cow's milk. Powdered cow's milk baby formula contaminated with Salmonella and Cronobacter sakazakii is believed to be the cause of this most recent outbreak of necrotizing enterocolitis.
Necrotizing Enterocolitis Symptoms
The symptoms that babies display when they develop necrotizing enterocolitis are similar to those they exhibit when they are suffering from other gastrointestinal conditions. Still, it is important parents know what symptoms to look out for, so that they can recognize something is wrong and take their child to the doctor as soon as possible. Below are common symptoms associated with NEC:
Apnea (pauses in breathing)
Red, tender, or swollen belly
Low heart rate and/or low blood pressure
Lethargy
Vomit (green colored usually)
Unstable body temperature
Diarrhea, bloody stool, blood in urine, and constipation
Problems feeding
Need help with an NEC lawsuit? Give us a call at (316) 688-1166 or reach out to us online to set up a free & confidential case evaluation. We are available 24/7 to take your call. We don't charge you anything until you win.
We were very well taken care of.

Larry M.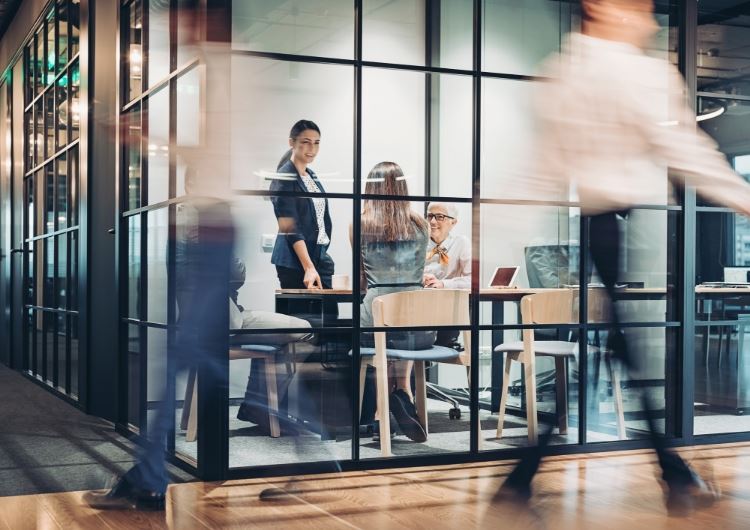 $34 Million
Mason v. Texaco, 948 F.2d 1546 (10th Cir. 1991). Otis Mason died of leukemia caused by exposure to benzene, an industrial solvent and gasoline component, for which the jury awarded $34 million.
Does Baby Formula Cause NEC?
Unfortunately, it appears that some types of baby formula can cause necrotizing enterocolitis. Currently, Abbott Laboratories is under fire because consumers are alleging that the manufacturer put baby formula on store shelves that contained Cronobacter sakazakii and Salmonella Newport. Abbott's alleged actions may have led to multiple infants becoming ill, and two babies dying. So far, the only baby formulas that have been linked to cases of NEC are those manufactured at Abbott's Sturgis, Michigan facility. Brands manufactured at that facility include Alimentum, Similac, and EleCare. Consumers can visit Abbott's website to check if the baby formula they feed their children is part of the recall.
Schedule a Free Case Evaluation with Our Experienced Product Liability Lawyers
Necrotizing enterocolitis is a big deal. Infants who suffer from NEC are at risk of severe health complications. In some instances, children have died as a consequence of developing NEC. A parent's worst nightmare is that their child suffers a serious illness or dies. Imagine having it happen just because they consumed the wrong baby formula.
At Hutton & Hutton Law Firm, LLC, we take our client's cases very seriously, and we aggressively pursue justice for them. Negligent manufacturers must be held accountable when their mistakes lead to people getting hurt or losing their lives. It is the only way to prevent it from continuing to happen to others, and it is the best way for victims and their families to secure the compensation they need for hospital bills, other expenses, and pain and suffering.
Since 1979, Hutton & Hutton Law Firm, LLC has been successfully helping injury victims and their families hold negligent manufacturers accountable. We have recovered over $400 million for our clients. Our experienced team of attorneys know what it takes to ensure individuals and companies suffer legal consequences for their negligence.
For more information about our firm's history of securing justice for clients, read our clients' testimonials and check out our case results.
To schedule a free & confidential case evaluation with our experienced necrotizing enterocolitis lawsuit attorneys, contact us online or call us at (316) 688-1166 today. We are available to take your call 24/7.
We Charge You Nothing Until You Win

We Represent Clients with Integrity & Zeal

We Have Obtained Over $400 Million for Clients

We Are Recognized As Super Lawyers®
We Take Your Injury Seriously
Contact Us Today for a Free & Confidential Consultation
Ready to get Started?