Wichita Medical Malpractice Lawyers
If you or a loved one has sustained severe injuries at the hands of doctors, hospitals, nurses, or other medical professionals, you may have a medical malpractice lawsuit on your hands.
You may be entitled to compensation for additional medical treatment, lost wages, and even for your pain and suffering. Consult our team at Hutton & Hutton Law Firm, LLC if you are interested in filing a claim.
Why choose our Wichita medical malpractice attorneys?
More than $400 million won for our clients
You don't pay a cent unless we win compensation for you
Selection for Super Lawyers® Rising Stars℠ and Super Lawyers®
Included in U.S. News & World Report Best Law Firms
Medical malpractice cases are often difficult to prove and even harder to win mainly because juries are particularly sympathetic to the challenges that medical practitioners face in their fields.
This is why you should work with a Wichita medical malpractice lawyer who can help you file and litigate a compelling claim.
We were very well taken care of.

Larry M.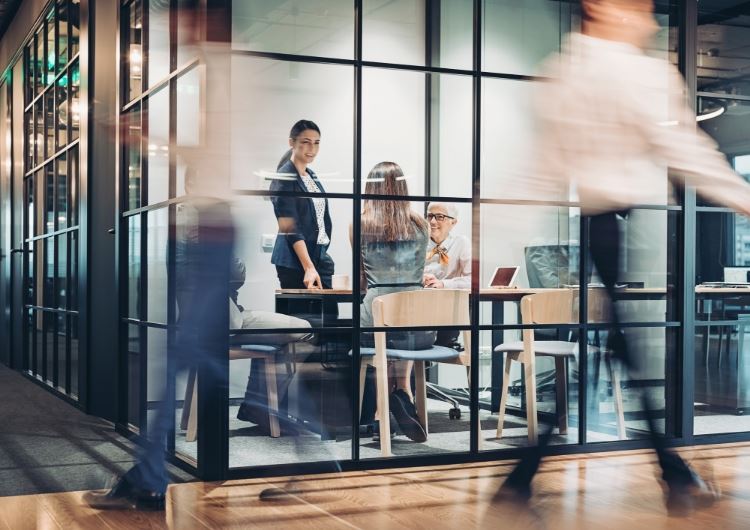 $34 Million
Mason v. Texaco, 948 F.2d 1546 (10th Cir. 1991). Otis Mason died of leukemia caused by exposure to benzene, an industrial solvent and gasoline component, for which the jury awarded $34 million.
Medical Malpractice Claims We Handle
You may have grounds for a medical malpractice claim based on:
Failure to diagnose an illness
Delayed diagnosis
Anesthesia errors
Cerebral palsy
Medical incompetence
If you or your loved one suffered injuries after receiving treatment or visiting a medical practitioner, talk to our Wichita medical malpractice attorneys at Hutton & Hutton Law Firm, LLC about your case.
We can review your medical history, investigate your medical records, and consult other medical specialists to help you build a strong legal claim.
"…Hutton & Hutton Law Firm – renowned for litigation and medically related cases." – The Wichita Eagle
Medical Malpractice Statute of Limitations
If a medical professional's careless actions have caused you harm, it is imperative that you take action quickly to stay in compliance with the state's statute of limitations. A "statute of limitations" is a window of time in which a person is permitted to seek legal action.
Medical malpractice claims in Kansas must be filed within two years of discovering an injury or illness caused by a medical error. Wrongful death claims related to medical malpractice are also subject to the same time limit.
With that being said, no claim can be filed more than four years after an alleged negligent action. If you do not file a claim before these time limits expire, the courts may refuse to hear your case and you will no longer be able to seek compensation.
How Much Compensation Can I Receive?
While measurable economic damages such as medical expenses and lost wages have no limit, non-economic damages related to a person's pain and suffering are capped at $300,000 per plaintiff. In particularly egregious cases of negligence, a judge may award punitive damages aimed to punish the defendants totaling up to $5,000,000.
It is important to note, however, that damages will vary on a case-by-case basis depending on the severity of a person's injuries and the facts surrounding their case. To determine the exact amount of your eligible compensation, it is vital that you consult with our firm.
What Makes a Successful Medical Malpractice Case?
In Kansas, a successful medical malpractice case is comprised of liability and causation. To prove liability in a medical malpractice case, the care provided by the health care professional must be deemed negligent or reckless and fall below the accepted "medical standard of care." According to Nolo.com, "The 'medical standard of care' is typically defined as the level and type of care that a reasonably competent and skilled health care professional, with a similar background and in the same medical community, would have provided under the circumstances that led to the alleged malpractice." After liability is determined, the negligent or reckless act must be connected to an injury sustained by the patient. If there was no harm, medical malpractice did not take place.
The health care provider subject to the suit will typically ask the court to convene a "medical malpractice screening panel" once a malpractice lawsuit is filed. This panel is made up of three health care providers and an attorney. One provider will be chosen by the plaintiff and the defense, one provider will be agreed upon by both parties, and the attorney will be appointed by the court. This panel will assess the merits of the patient's claims by determining if there was a deviation from the medical standard of care in the plaintiff's treatment and if there is a relationship between that deviation and the harm suffered. Examples of this type of deviation include surgical mistakes, birth injuries, prescription errors, and emergency room errors, among others.
If you believe you are the victim of medical malpractice, do not hesitate to contact Hutton & Hutton Law Firm, LLC at (316) 688-1166 about your case.
We Charge You Nothing Until You Win

We Represent Clients with Integrity & Zeal

We Have Obtained Over $400 Million for Clients

We Are Recognized As Super Lawyers®
Serving Since 1979. Cutting-Edge Trial Technology.
Medical malpractice cases can be complex, but we never shy away from a challenge. Our attorneys have a sophisticated understanding of medical injuries and we pay close attention to the nuances in medical malpractice laws.
We also have access to state-of-the-art technology and computer simulation tools to help us simplify complex medical issues to a jury. To experience high-powered personal injury advocacy, turn to our team.
We Take Your Injury Seriously
Contact Us Today for a Free & Confidential Consultation
Ready to get Started?