Injured in an Accident? Put A Skilled Team of Attorneys on Your Side
Kansas Personal Injury Attorneys
We Don't Get Paid Unless You Do!
At Hutton & Hutton Law Firm, LLC, our lawyers offer compassionate counsel and powerhouse advocacy for accident victims and their families in Wichita, Kansas. We have helped our clients achieve justice and financial recovery for decades. To us, justice is more than a word.
We put our commitment to justice into action, holding people and companies accountable for their negligent actions and ensuring that our clients can regain their right to live a rewarding life.
Call (316) 688-1166 or request your free case review online.
Time Limits On Injury Claims In Kansas
Personal injury claims in Kansas are subject to a statute of limitations, or a window of time in which a person is permitted to pursue legal action. With the exception of medical malpractice and product liability claims, all injury claims must be filed within one year of a person's injury to be heard by the courts.
Failing to file a claim within the allotted timeframe can cause a person to lose their right to seek compensation. Since gathering evidence and filing the necessary documents can potentially take months, it is vital that you contact our office as soon as possible to get started towards filing a claim.
$34,000,000 Personal Injury

Mason v. Texaco, 948 F.2d 1546 (10th Cir. 1991). Otis Mason died of leukemia caused by exposure to benzene, an industrial solvent and gasoline component, for which the jury awarded $34 million.

$23,600,000 Personal Injury

Darcy Aves was severely injured during birth, resulting in severe mental and physical retardation, blindness and seizures from Cerebral Palsy. Darcy's twin sister, Danna, was born healthy. The jury awarded $23.6 million, the largest jury verdict in Kansas and one of the largest personal injury verdicts in the nation.

$15,000,000 Personal Injury

Graham v. Wyeth Labs, 666 F.Supp. 1483 (D. Kan. 1987). Michelle Graham had a severe neurological reaction to Wyeth Labs' DPT vaccine and suffered severe brain damage. The jury awarded $15 million. Wyeth thereafter purified the vaccine.

$11,200,000 Personal Injury

O'Gilvie v. International Playtex, 821 F.2d 1438 (10th Cir. 1987). O'Gilvie died from Toxic Shock Syndrome after using Playtex super-absorbent tampons. The jury's $11.2 million verdict led to the removal from the market of Playtex's super-absorbent tampons and addition of warnings to packaging.
Types of Personal Injury Cases We Handle
Our Kansas personal injury lawyers are fully equipped with the versatile knowledge to take on nearly any type of injury claim. No matter what the circumstances are surrounding your injury, we are prepared to go the distance on your behalf in the pursuit of a fair settlement for your suffering.
If it can be proven that your injuries were the result of another party's negligence, you may be able to recover monetary damages for your pain and suffering, damaged property, medical bills, lost wages, lost earning potential, and emotional distress.
Since compensation will vary depending on the severity of a person's injuries, it is important that you consult with our firm to get a more accurate representation of your eligible damages.
Representation For Injured Car Accident Victims
A sudden car accident can be devastating to a person and their family. As medical expenses and the inability to work create a massive financial burden, it can be difficult to know where to turn or who to trust.
To make matters worse, the involved insurance companies will likely search for any reason to limit or deny your compensation in order to protect their bottom line.
At Hutton & Hutton Law Firm, LLC, our skilled personal injury attorneys in Kansas can negotiate with the involved insurance companies on your behalf and maximize your chances of securing the compensation you deserve.
We have helped clients with various types of car accident claims, including:
Call (316) 688-1166 or request your free case review online.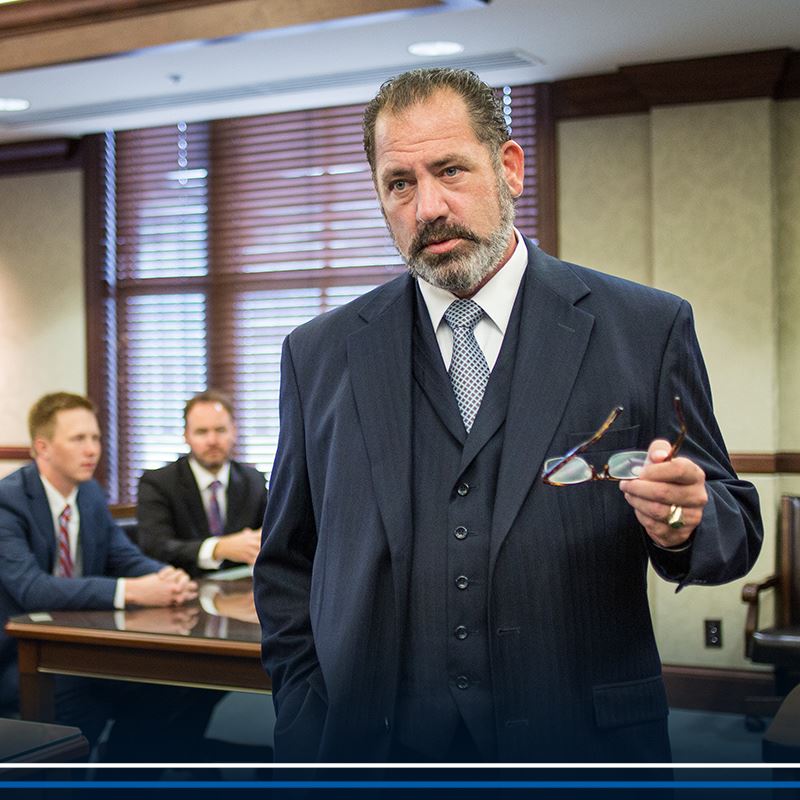 Our Unique Approach to Law
Our philosophy is to represent our clients in a full spectrum approach. Both legal and practical solutions are explored by our legal team, and each client's situation is evaluated and pursued in accordance with his or her specific needs.
What Makes Us the Right Choice
We Charge You Nothing Until You Win

We Represent Clients with Integrity & Zeal

We Have Obtained Over $400 Million for Clients

We Are Recognized As Super Lawyers®
Why Choose Our Kansas Personal Injury Lawyers?
No legal fees until we win compensation for you
Lawyers licensed to practice in several different states*
*Our Kansas personal injury lawyers are proud to represent clients in several federal courts, as well as courts in the District of Columbia, Florida, Illinois, Missouri, New Jersey, New York, Oklahoma, and Texas.