Kaylea Knappenberger
Representing Injured Victims for More Than 40 Years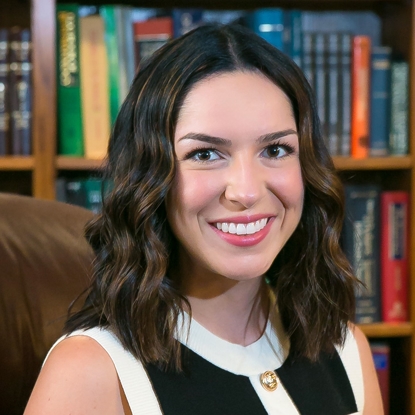 Kaylea Knappenberger Attorney
Bio
Kaylea Knappenberger joined Hutton & Hutton Law Firm, LLC in August of 2021, after first working as a legal intern for the firm while a law student. A fifth generation Kansan, Kaylea, originally grew up in rural Kansas and later moved to Wichita where she graduated high school from Wichita Collegiate School in 2014.
Kaylea attended Southern Methodist University in Dallas, Texas as a Second Century Scholar where she earned a bachelor's degree of arts in English with minors in Political Science and Law and Legal Reasoning in 2017. During her time at SMU, Kaylea's primary focus was in the field of politics, in which she served as a Congressional Intern in Washington, D.C. and later worked in political fundraising and campaign consulting throughout the state of Texas.
Shortly after undergraduate school, Kaylea returned to Kansas and attended the University of Kansas School of Law. During her time in law school, Kaylea was involved in several student led organizations, most predominantly, the Women in Law Society, and she participated in the KU Law summer study abroad program in Ireland. Kaylea also worked as an legal intern in several roles, gaining experience in a variety of fields, most notably, criminal law, municipal law, and tort law. Kaylea earned her Juris Doctor degree from the University of Kansas School of Law in 2021.