Mark B. Hutton, In Memoriam
Representing Injured Victims for More Than 40 Years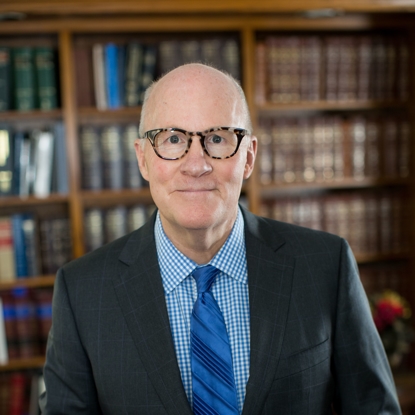 Mark B. Hutton, In Memoriam Founding Attorney, 1953 - 2021
Bio
Mark Hutton co-founded and serves as the Managing Partner of Hutton & Hutton Law Firm, LLC. He graduated his undergraduate and law degrees from Washburn University.
Mark Hutton has 40 years of experience in personal injury and wrongful death litigation, including:
As a former pilot, Mark has handled numerous aviation liability cases.
Notable Case Results
Mark Hutton has tried numerous cases to verdict, including multiple cases resulting in record setting multi-million dollar awards to his clients. He served as lead counsel receiving a 23 million dollar verdict in an obstetrical brain damage baby case.
He also served as lead counsel receiving 6.33 million dollars in an anesthesia brain damage case and as was lead counsel receiving a 11.5 million dollar verdict including 10 million dollars in punitive damages in a case against a tampon manufacturer. He has extensive experience in the handling of product liability and mass tort cases.
Mark Hutton's tireless work on behalf of consumers has led to many positive results for citizens across the country, including the removal of dangerous products from the marketplace, the addition of important warning labels, the improvement of existing products, and the purification of vaccines.
Awards & Honors
Mark Hutton was recently honored as a Top 100 Lawyer out of 34,000 for the entire state of Kansas and Missouri. In 2012 Mark Hutton became a fellow in the Litigation Counsel of America. Fellowship in the LCA is comprised of less than one-half of one percent of American lawyers, is highly selective and by invitation only. Also in 2012 Mark Hutton became a founder of the American Academy of Medical Malpractice Attorneys, and is limited to a dozen lawyers in the United States.
Mr. Hutton is an AV rated Attorney. The Martindale-Hubbell® Peer Review Ratings™ are an objective indicator of a lawyer's high ethical standards and professional ability, generated from evaluations of lawyers by other members of the bar and the judiciary in the United States. For the last 20 years, Mark Hutton has been selected to the Best Lawyers of Kansas and Missouri by the Best Lawyers in America

Mark was the recipient of the Trial Lawyers for Public Justice "Trial Lawyer of the Year Award", awarded to only one lawyer in the USA each year. Mark has been named to Best Lawyers in America every year since 1999, and has been named to Missouri and Kansas Super Lawyers® every year since 2005.
Publications & Appointments
Mark Hutton has published and lectured extensively in his areas of practice, and has been actively involved in countless non-profit organizations making substantial donations throughout his career. Mark Hutton received a presidential appointment to the Advisory Committee of the Arts of the John F. Kennedy Center for the Performing Arts in Washington D.C.
In addition, Mark Hutton has been an ethics investigator, serves as a mediator and was appointed to the Kansas State Bar Association's Commission on Professionalism Committee.
Mass Tort Experience
Counsel in Thirty Multi-District Litigation and/or Mass Tort actions: Accutane; Actos; Avandia; Baycol; Bextra-Celebrex; Breast Implants; Digitek; Ephedra; Fen-Phen; Fosamax; Hip Implants (DePuy); Knee Implants (Zimmer, DePuy); Kugel Mesh; MMR Vaccine; Norplant; Pelvic Mesh; Prempro; Polio Vaccine;Pradaxa, Risperdal SSRI Antidepressants;Stryker hip implants;Transvaginal Mesh; Trasylol; Viagra; Vioxx; Yaz; Zofran.
Other Complex Litigation: Tobacco; Antitrust (Federal and State; multiple products).
Committee Member Experience
Plaintiffs' Steering Committee - In Re: Silicone Gel Breast Implant Litig., MDL-926 (N.D. Ala.)(Samuel C. Pointer, Jr., J.).
Plaintiffs' Steering Committee - In Re: Norplant Contraceptive Prods. Liab. Litig., MDL 1038 (E.D. Tex.)(Richard A. Schell, J.).
Legal Credentials
Court Admissions
Kansas, New York, Missouri, Oklahoma, Washington, D.C.,Texas, Illinois and Virginia.

In addition, he practices before the US Court of Claims, the US Court of Appeals 2nd, 5th, 8th and 9th Circuit and the US Court of Appeals for the 10th Circuit. In addition, Mark Hutton has been admitted to the United States Supreme Court.
Don't wait to get started on your case. Contact our firm to schedule a free consultation today.
Video