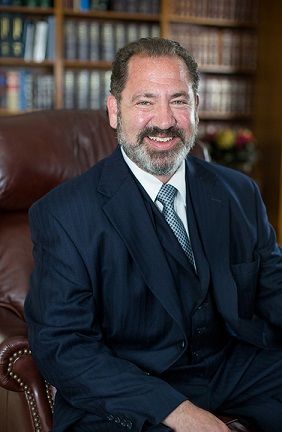 Since joining Hutton & Hutton Law Firm, LLC in March 2002, Wichita Personal Injury Lawyer Darin Hayes has helped victims of catastrophic injury secure 7-figure settlements for their pain and suffering. For his achievements in personal injury law, he has been selected by Super Lawyers magazine as a top-rated lawyer in Kansas for 2018, a distinction he has earned every year since 2011, and one that is only matched by the top 5% of all attorneys in every U.S. state.
About the Selection Process for Super Lawyers
Super Lawyers uses a multi-step selection process to determine who earns recognition as a top-rated attorney, statewide. Candidates must be nominated by their peers and are not prohibited from campaigning. Client feedback is taken into account, as well as third-party feedback. Then, nominees are evaluated by independent researchers who take 12 indicators of professional achievement into account, including the number of verdicts and settlements, years of experience, any honors and awards, as well as remarkable professional activities.
Choose Darin Hayes for Your Personal Injury Case — Call Today
With a primary focus on wrongful death, medical malpractice and catastrophic injury cases, Darin has achieved what few other Wichita personal injury attorneys have. In addition to his distinction on the Super Lawyers list, Darin has been recognized as a "Top 100 Trial Lawyer" by the National Trial Lawyers Association. In 2013, he was named as Lawyer of the Year by the Wichita Business Journal, and in 2015, Darin was placed on the "Best Lawyers of Kansas" list by Best Lawyers in America©.
If you want the best possible outcome for your personal injury case, you need top-rated representation, so don't settle for less.Ready to speak with our Wichita personal injury attorney, Darin Hayes? Contact Hutton & Hutton, LLCor call (316) 688-1166 for a free consultation.